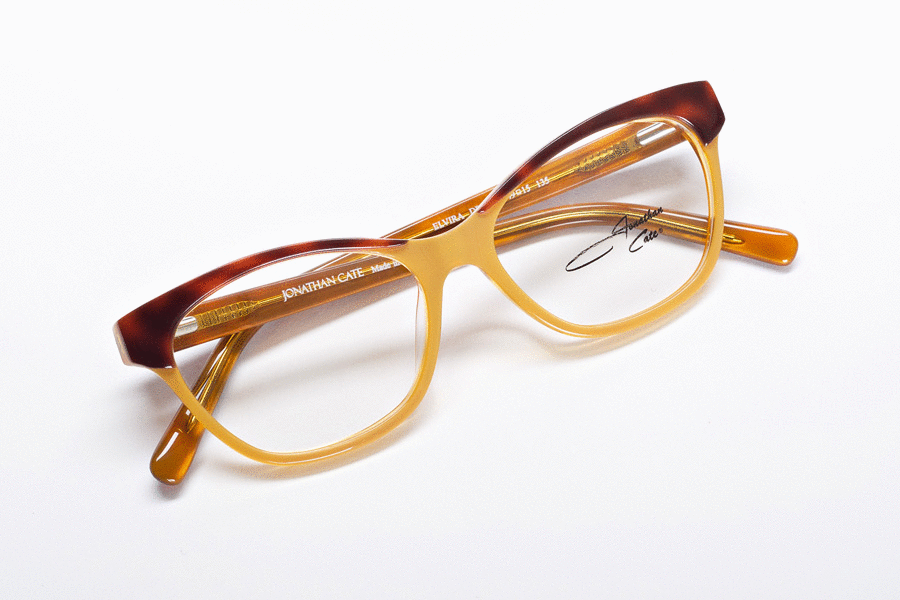 Description

Material: Acetate
Adjustable Nose Pads: 🚫
Multi-focal/Progressive Lens: 🆗
Fit: petite to average face

Bright and bold color block glasses with a browline emphasis.

Elvira, is petite! No no, not the Mistress of the Dark (RIP) who was well over 5'3″, we mean this cat eye with a petite to average fit. These frames are a colorful statement, contrary to the image that first appears in your mind when you hear the name Elvira.

3 color combinations include: Mustard yellow with amber tortoise |  Plush and pastel pink with brushed brown  | Luscious lilac with classic tortoise

Similar Styles

Sparkle – Striped glitter glasses


Honey Hush – Larger, jeweled cateye


Bouquet – Floral pattern glasses


With Adjustable Nose Pads

Lustre Lady – Polka dot glasses


Hotsy Totsy – Retro winged cateye


Better – Retro, tall, and square


Sexier – Meow!