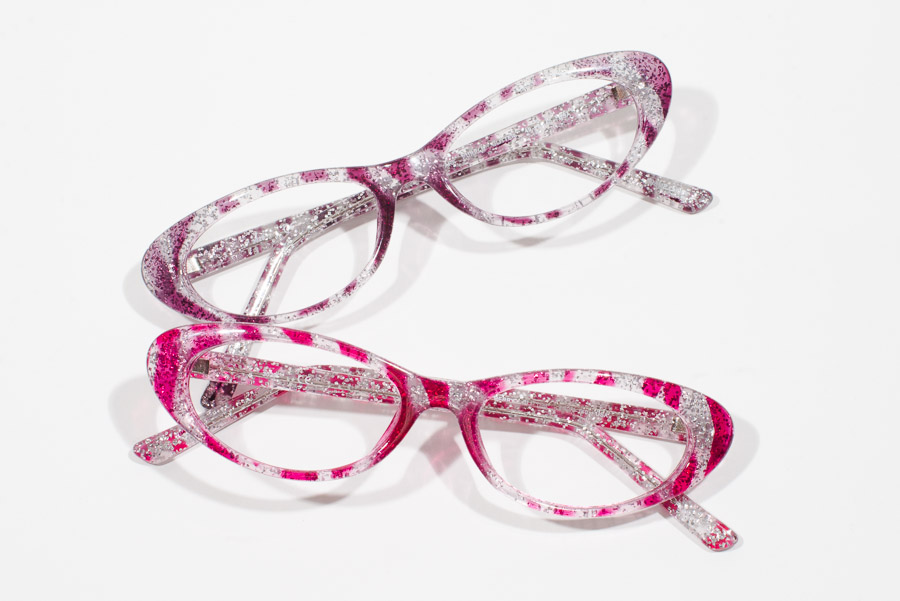 Shine brightly in vivacious sparkle cat eye glasses. Sparkle Cat is hypnotizing and unique… Not just striped eyeglasses or glittery glasses but striped cat eye glasses with glitter…
Both luminous colors feature all over silver glitter flecks on a crystal frame.
Choose from prismatic purple OR dazzling cherry red (it looks pink to us though).
Description
Material: Acetate
Adjustable Nose Pads:
Multi-focal/Progressive Lens:
Measures: 49-19-140 (B 29)
---