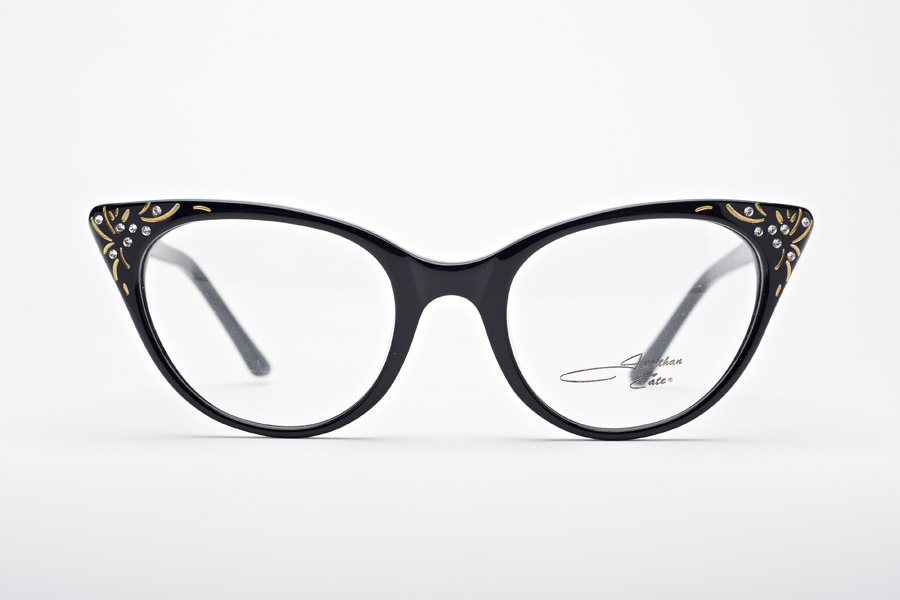 Description

Material: Acetate
Adjustable Nose Pads: 🚫
Multi-focal/Progressive Lens: 🆗
Fit: larger & modern cat eye

This frame captures the essence of mid-century style with subtle yet glamorous gold swirls and crystal adornments. The face/lens of this frame is larger and curvier than a traditional cat eye shape.

Honey Hush will dress up your look but won't clash with your jewelry, making it an easy addition to your wardrobe for sun or daily wear.

beautiful black | bewitching blue | buxom burgundy

Similar but Calmer Styles

Jitterbug – Combination


Yakety Yack – Semi-rimless


Colorful & Catty Alternatives

Lustre Lady – Polka dot glasses


Elvira – Pastel cat eye


Hotsy Totsy – Retro winged cateye


Better – Retro, tall, and square


Sexier – Meow!