Tiny House Location, Hours, Map
Take this opportunity to check out the whole KREWE collection without trekking all the way to New Orleans. Then again, who doesn't love a visit to NOLA? 😉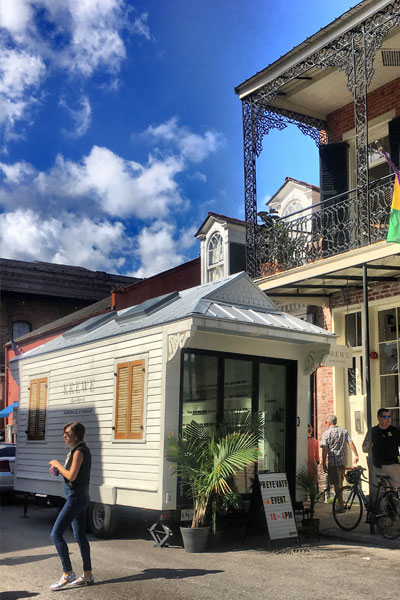 KREWE's Tiny House pictured outside of the New Orleans HQ.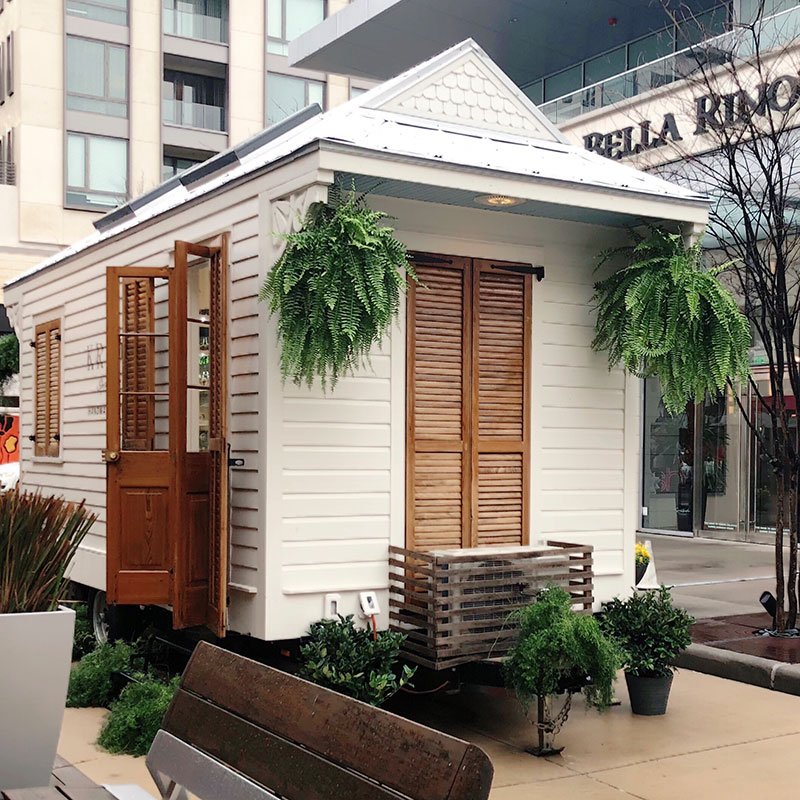 Where is KREWE Houston Located?
Look for the miniature mobile store at 4444 Westheimer (spot H110), on the north side of the new
-ish
River Oaks District
. If you're not familiar with the area, we've included a map below.
Don't let the name fool you
, the location is close to the Galleria and
more or less behind Target – San Felipe
, as you can see.

Shop all the KREWE sunglasses and eyewear from February 10 to March 4, 2017
Monday through Saturday 10 AM to 7 PM Sundays 12 Noon to 5 PM
KREWE & Smith's Opticians
Independent designer eyewear company KREWE has been rockin' and rollin' down in New Orleans since 2013. Smith's began stocking KREWE soon after a Skype chat with founder Sterling & now Fashion Director, Skye, in 2015. The rest is pretty much history.
Want your RX in KREWE? We got you!
Even if you didn't get your KREWE frames from Smith's.
Want a heads up next time?
get infrequent news from Smith's Opticians
---