[skip to party details]
[skip to 411 on mirrored prescription sunglasses]
Did you know Smith's Opticians has been stocking KREWE du optic since 2013?
We met online in July 2013, there was immediate chemistry, and it didn't take long for us to make the relationship official. To be honest, we're still feeling the magic after three years and things just keep getting better. Heck, it seems like we JUST had our first Skype chat and to this day new KREWE shipments make it feel like Christmas morning at the shop!
Now it's time to take the relationship to the next level, an intimate weekend in New Orleans, and you can join in on some of the fun.
---
PARTY DETAILS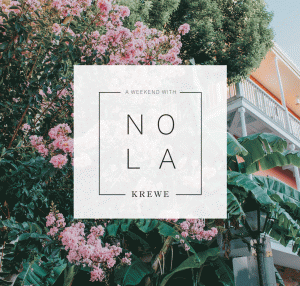 WHAT?  Early access to KREWE du optic's annual sample sale, special performances, parties, and a dozen local shops / restaurants with an exclusive friends and family discount.
WHERE? New Orleans, the Ace Hotel, & Preservation Hall
WHEN? October 7-9, 2016
Buy your all access pass at KREWE'S website & say hi if you see us there!
---
Love KREWE but need prescription lenses?
No problem…
Smith's stocks their entire collection (check with us for current inventory or special orders). We offer custom lenses in both prescription and nonprescription. Options include vivid and colorful polarized lenses, custom tints, clear lenses (aka plano, fashion, optical) and over a dozen mirrored treatments (watch out, mirror coatings are delicate).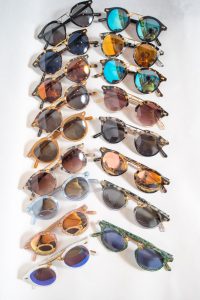 Already have a KREWE frame you love? We can put custom lenses in your frames or professionally adjust them for a better fit.
If you're looking to replace a stock lens we suggest you contact their friendly customer service team. If for some odd reason they're unable to locate an item for you reach out to us, it never hurts to ask.
Don't live in Houston but still want to put your prescription in a Krewe du optic frame? Contact us for details.
Last but not least, shout out to the 4 additional KREWE stockists in Houston: Tootsies | Cake Walk | Kuhl-Linscomb | Club Monaco at The Galleria (Club Monaco was actually their first national stockist.)