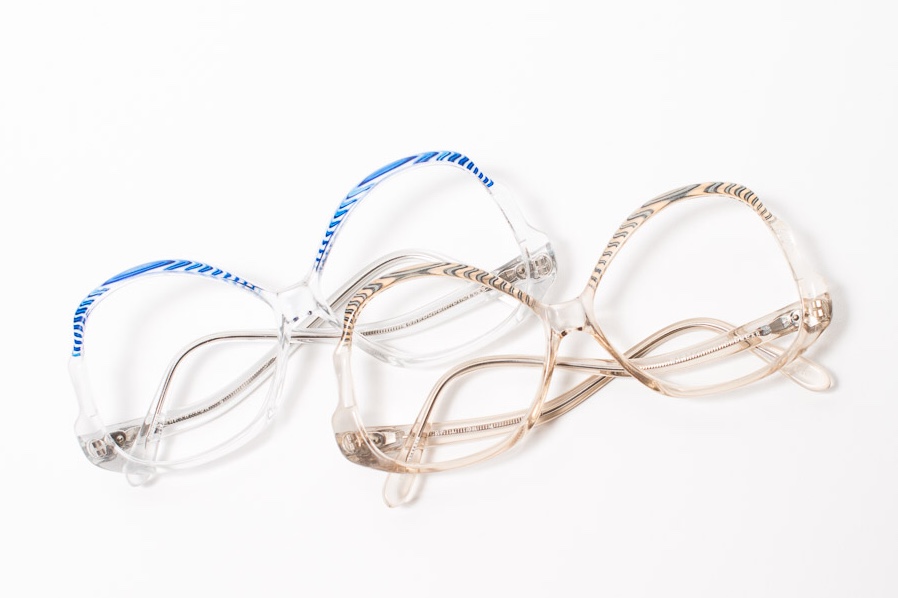 Vintage butterfly shaped glasses by Wimbledon Eyewear with striped pattern details, and drop temples. Perfect for sunglasses or a unique daily look.
Details

Measures: 54-16-145 50
Shape: Butterfly
Type: Full Rim
Material: Plastic
Adjustable Nose Pads: 🚫
Multi-focal/Progressive Lens: 🆗
Fit: Oversized or for a wide face
Condition: Deadstock, New Old Stock
Manufacturer: Wimbledon Eyewear
Model: Temptation

Side Notes

This frame is thin and lightweight. We strongly suggest using Polycarbonate or a Hi-Index lens material for this frame unless your correction is less than SPH +/- 2.00.

Confusing or unsure? Just send us a message and ask any questions you may have – don't forget to include your full RX and to reference the frame.
---