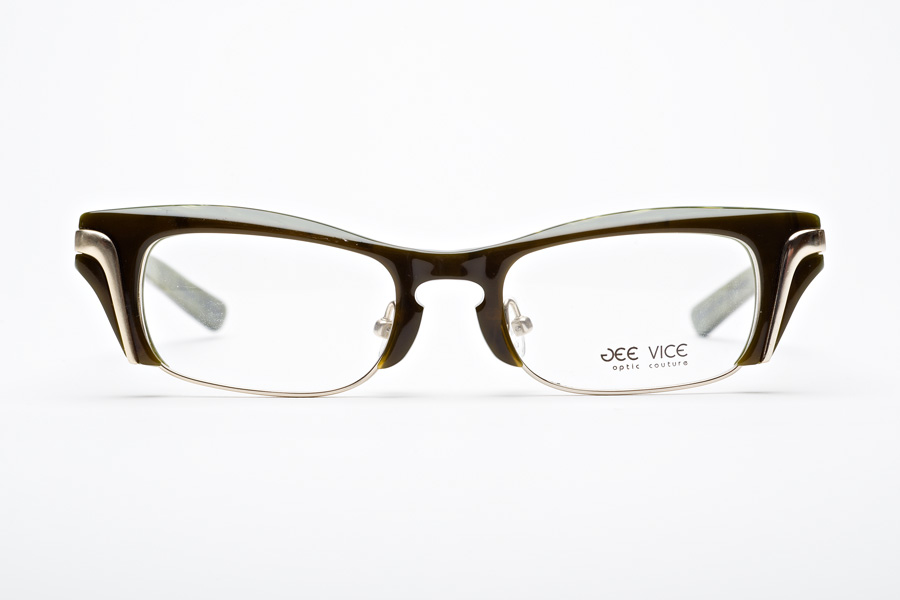 Retro inspired glasses with a hint of cat eye. Smarter is a soft rectangular shaped, combination frame with adjustable nose pads. Smith's suggests Smarter for a single vision lens as well as a petite to average face.
Disclaimer: Though Smarter by JeeVice does have a fashionable & studious look, Smith's can not and does not guarantee this frame to improve your IQ, GPA, or any other measure of 'smartness'.
Color combinations: Dark khaki with pearlescent olive green highlites & Dark blue with turquoise blue highlites – both with silver accents.
MADE IN ITALY