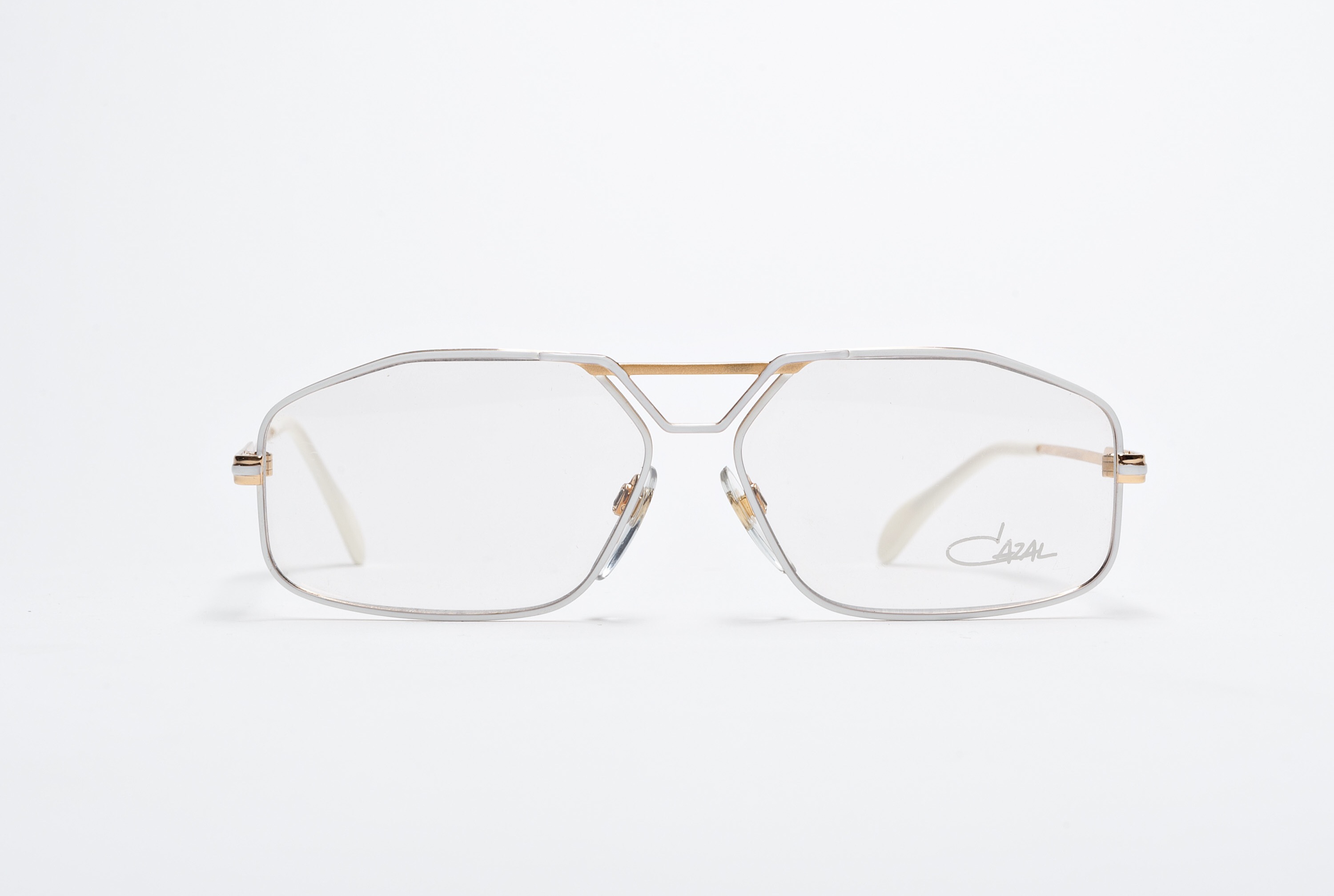 Unisex glasses with rectangular shape and brow bar, matte finish colors.
Details

| | |
| --- | --- |
| Material(s) | metal |
| Adjustable Nose Pads | yes |
| Multi-focal/Progressive | 🆗 |

Multiple Sizes Available:
57-14-140, lens height 37
59-14-140, lens height 39
Choose 59-14 for a wide or large face/head.

Color/Description:
332/1: White metal with gold accents
303/4: Gold with matte taupe/brown
302/5: Gold with matte black

Original Catalog Description

The CAZAL model 729 affords the optician the opportunity of presenting the fashionable man who wears glasses with a genuine innovation which is immediately recognizable as such. A new, thin lens dimension and a range of colours which will satisfy the high demands of fashion.



GERMAN: Das CAZAL Modell 729 gibt dem Optiker die Möglichkeit, dem modebewuẞten brillentagenden Herrn eine echte Neuigkeit vorzulegen, die auch sofort als solche erkannt wird. Eine neue schmale Scheibendimension ude dazu eine Farbpalette, die dem hohen modischen Anspruch entspricht.



FRENCH: Tout comme le modèle 632, le modèle 729 est très seyant, aussi bien aux hommes qu'aux femmes. Il donne à l'opticien, la possibilite de présenter une authentique nouveauté au porteur de lunettes, toujours à la recherche du renouveau. La nouvelle dimension des verres, plus étroits, ainsi que la gamme de couleurs, satisfont les plus grandes exigences en matière de mode.
---
Model # 729 – "Frame W Germany"
Vintage / New Old Stock / Deadstock Cazal
Not a replica or reissued item.
---