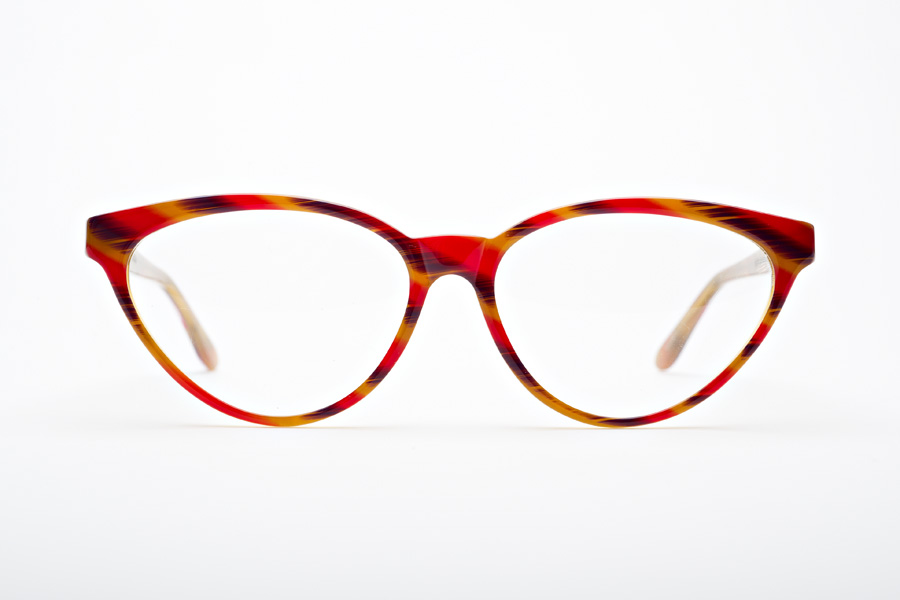 Eyewear made in the USA you say? Yep, there's a growing collection of American made frames and Kala Eyewear has been doing it on the west coast for quite some time.
Perhaps you could tell Catdy hails from the Golden State. This frame is a unique and modern cat eye, almost ambiguous shape that's open to interpretation. The lens is clearly rounded but one could call Catdy a coy cat eye or tear drop shape. Either way, we like it!
Catdy is especially well suited for a wide face.  See Catdy as a sunnie in a few additional colors.
Kala Eyewear Made in USA
---
P.S. Seeking a bolder look? Check out Elvira for a captivating catty frame with a petite size OR Peachy Keen for a curvier cat eye.